Robert Gordon Prizeman
1952-2021
By Steve Walker
Everyone who loves Libera owes a debt of eternal gratitude to Mr. Robert Gordon Prizeman, whose brainchild is our obsession.
If you didn't love the music of Libera, one of the most well-known and, in my opinion, best boychoirs in the entire world, you wouldn't be reading this right now. And if you love Libera's music, you owe much of that love to the imagination, talent, skill and creativity of the inimitable R.P.
Prizeman, who was also a founding member of the Trinity Boys Choir, devoted much of his life to music, specifically the training of youth in the use of the most unique talent possessed by the human species: the voice of the pre-adolescent boy.
A boy's voice, before the change (or break as it is often called in the UK), is a sound more pure than any instrument in the orchestra. There is much debate about why (or even whether) boys' voices at this age sound better than those of girls, but to listen to a choir such as Libera is to render the question moot. Mr. Prizeman has succeeded in training up generation after generation of boys, from a wide range of backgrounds, to produce a continuous flow of beautiful sounds not heard elsewhere in nature.
Chorister Alex Gula (Libera member from 2013-2020)
taking a few minutes to relax with Mr. Prizeman
By all accounts, Mr. Prizeman was always a tender and caring mentor to the boys under his tutelage. He would always listen and offer advice on how to get through life's problems, including perceived voice problems when a boy had difficulty with a musical piece. And he would help them navigate through the break, which could be traumatic without the guiding hand of someone like Robert. He was always there, even after a boy left the choir, to support them whenever needed.
Michael Horncastle, a prominent Libera soloist from 2002-2008, said of Robert, "I would not be the person I am now without him. He was kind, patient, a fountain of knowledge and absolutely hilarious." Horncastle now lives in London and is a textile designer, although he still loves making music.
Many of the boys from former Libera choir incarnations are still making music to this day. The ones I have talked to or read about credit Mr. Prizeman with their continued desire to make music, and I haven't heard any but laudatory comments about him from boys or staff.
Said Liam Connery, (2005-2010), "He gave every one of us Libera boys so much time and attention even after we left the group. He was an amazing musician and Libera is an incredible legacy." Liam appeared on Libera's albums Visions, Angel  Voices, Angel Voices–Libera in Concert, New Dawn and Peace, as well as numerous music videos during his time with the group. He is now a musician, composer, producer, singer and "nonsense-maker."
Libera has its roots in the St Philip's Anglican church in Norbury, which has a long choral tradition. The boys chorus was asked to sing backup for British pop star Sal Solo on a song titled San Damiano in 1984. A few years later the choir released a single called Sing Forever with their first album coming a year later under the group name St Philips Boys Choir.
Soon, a group of the boys began performing and recording under the direction of Prizeman and apart from their work with the church, as Angel Voices. The two names seemed to be used interchangeably and confusedly until, in 1999, the group released a single and CD called Libera, which name the group took and has held fast to since.
Liam O'Kane (1992-2001) was a prolific soloist with Libera and a member of the first group to use that name. "I was truly heartbroken to hear of Rob's passing. Rob's presence, influence and encouragement throughout my time in the choir and beyond have shaped the person I am and I am so grateful to have been fortunate enough to have had him as part of my life."
I had the pleasure of meeting Robert only once (at the bowling alley in 2019), but he was friendly and willing to answer questions. We could have chatted for a long time, but he saw a group of his boys that were about to get themselves in a world of trouble and had to go off running after them. We couldn't have older Libera boys using a younger one as a bowling ball after all.
The fleeting nature of a young boy's voice means it's critical to capture and train it, if the boy wants to sing, and make the most of it while it lasts. Robert Prizeman has somehow developed a method of accomplishing this that works every time and thankfully he hasn't kept it to himself. He has been working for some time to pass on his knowledge of training, producing and recording the boy's voice to others like former Libera boys Steven Geraghty and Sam Coates, and there is a great staff and a plethora of willing and capable volunteers on hand to ensure that the Libera phenomenon will continue. The world has lost a great composer and musical director, but heaven has gained a leader of angels.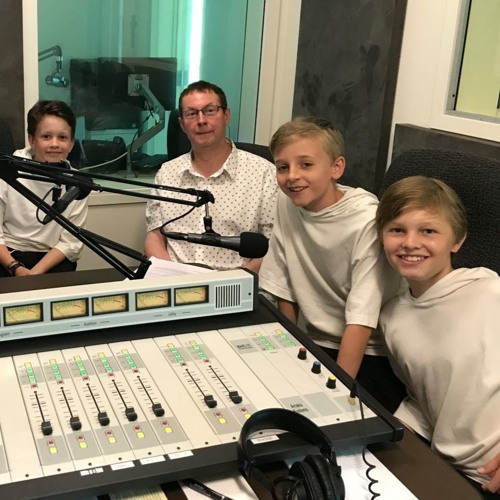 The world has lost a great composer and musical director, but heaven has gained a leader of angels.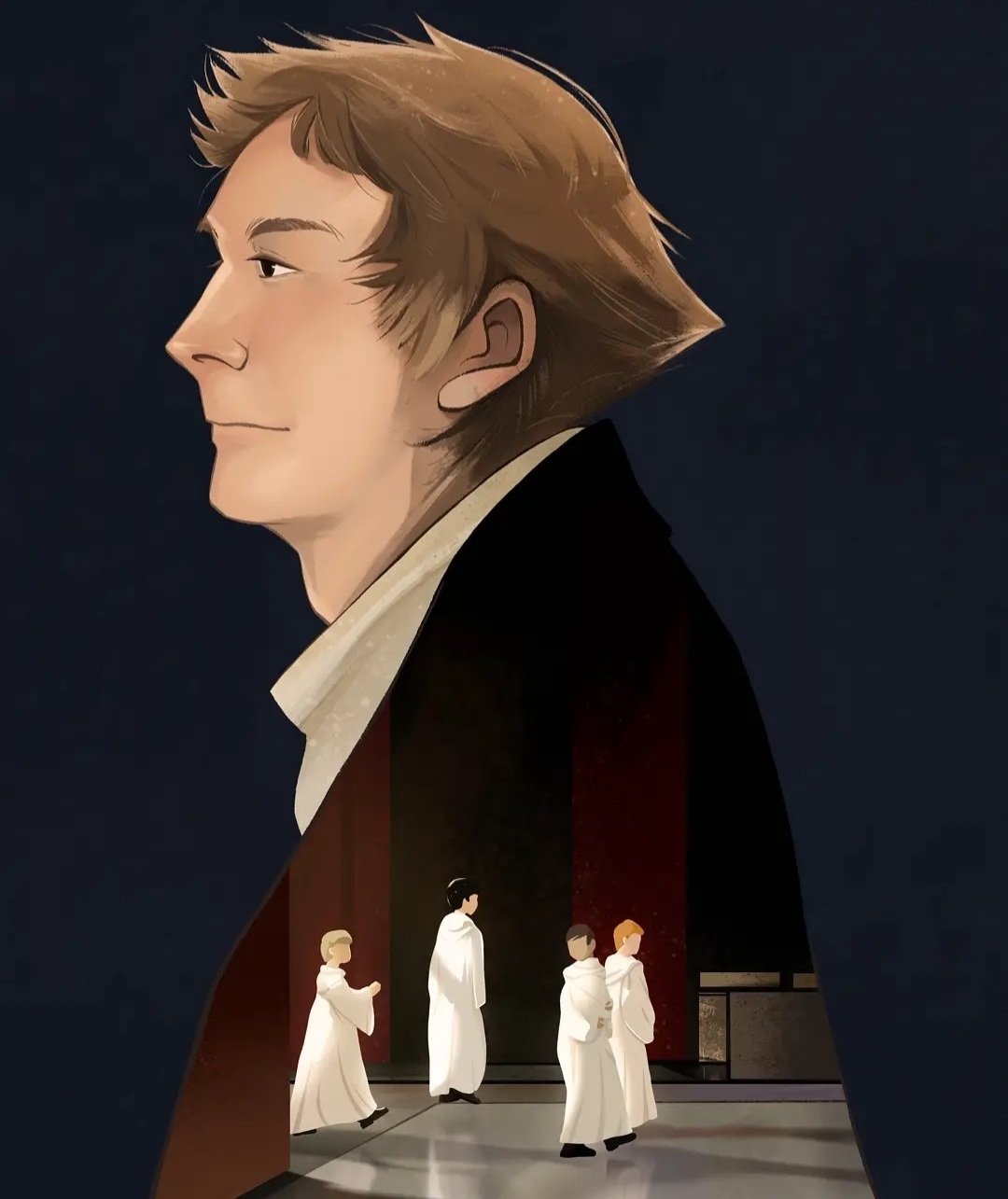 Rest in Peace Mr. Prizeman,
1952-2021

Original artwork by Justin Chen